SPECIFICS OF TOURIST PRODUCT
References
Asatiani R. 2003. Economics, Explanatory Dictionary. Tbilisi.
Bolokadze E. 2003. Marketing. Tbilisi.
Economic Dictionary. 2001. Tbilisi.
Economics of Trade Firm. 1996. Tbilisi.
Explanatory Dictionary of Georgian Language. 1986. Edited by Arn. Chikobava, Tbilisi.
Bearden W., Ingram Th., Laforge R. 1995. Marketing: Principles and Perspectives. USA, p.210.
Peter D. Bennett, ed. 1988. Dictionary of Marketing Terms. Chicago: American Marketing Association.
Medlik S. 2003. Dictionary of Travel, Tourism & Hospitality. Third ed.
Kotler Ph., Bowen J., Makens J. 1998. Marketing for Hospitality & Tourism. Prentice Hall International, Inc.
Sport & Tourism. 2001. WTO, Madrid.
Aleksandrova A. 2001. International Tourism, Aspect Press. M.
Netessine S., R. Shumsky. 2002. Introduction to the Theory and Practice of Yield Management.INFORMS Transactions on Education, Vol. 3, No. 1.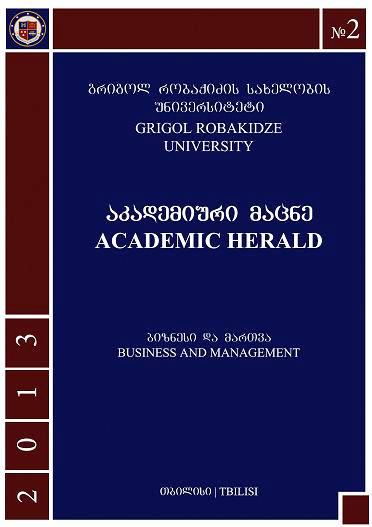 Downloads