THE ROLE AND SIGNIFICANCE OF CULTURAL HERITAGE IN THE DEVELOPMENT OF THE WORLD TOURISM
References
Kvaratskhelia N. 2009. Cultural tourism. Tbilisi (in Georgian).
Ineson E.M. 2005. Current Issues in International Tourism Development. Oxford.
Kudriavtsev A.P., Mazurov Ju. 2005. Trust management of cultural and natural heritage in Russia (in Russian). Moscow.
Maksakovskii V.P 2004. World Cultural Heritage as an object of geographical study (in Russian). Moscow.
Goeldren Ch. R., Ritchie J.R., Brent, McIntosh R.W. 2000.Tourism: Principles, practices, philosophies.
www.unwto.org
www.museum.de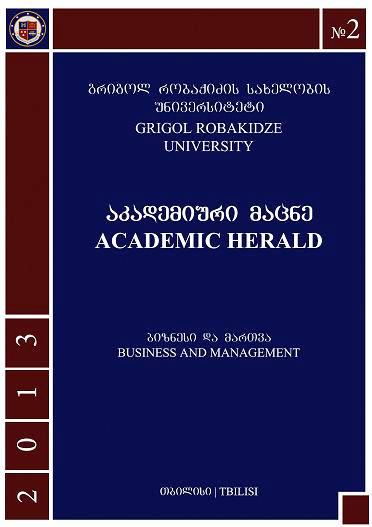 Downloads