Ways of Forming Social-Emotional Development In Preschool Children
Keywords:
child, social, development, emotional, formation, environment.
Abstract
The article talks about ways of shaping social-emotional development in preschool children. At the same time, the issues of the development of this process in different age periods are also touched upon. Ways to support social-emotional development are also included in the analysis. The article also examines the issues that ensure community and its development in the process of
social development. Examples of games about this are given in the article. In addition, social and emotional development of a child from the first years of his life has a great influence on the development of his personality. Social development is the ability of the
child to communicate, cooperate, work together with relatives, and then with children and adults, as well as mastering social norms. Emotional development means that the child understands the feelings of others, expresses his own feelings correctly and regulates his feelings. The social development of the child starts with the family and is continued in the pre-school educational
institution. This chain continues and shows itself. For a child, the early age period is characterized by unstable emotional mood, emergence of emotions, sensitivity. All this determines the main directions of psychological work with children - the emotionality of the child's life and help in its regulation. In preschool children, social and emotional qualities develop together. The child regulates his emotional mood based on the norms of the social environment in which he lives. Through socio-emotional development,
children develop a positive attitude towards people, kindness, care, mutual help, sharing in other people's pain, conflict resolution, etc. such moral qualities are formed. Children acquire basic skills of play, work and practical activities, rules of behavior in a team. During this period, various forms of initial interaction of children with adults and peers emerge. In the article, the work carried out in this direction is included in the analysis and detailed information is given about them. The fuller and more colorful the child's activity, the more important it is for the child and reflects his nature, the better his development will be.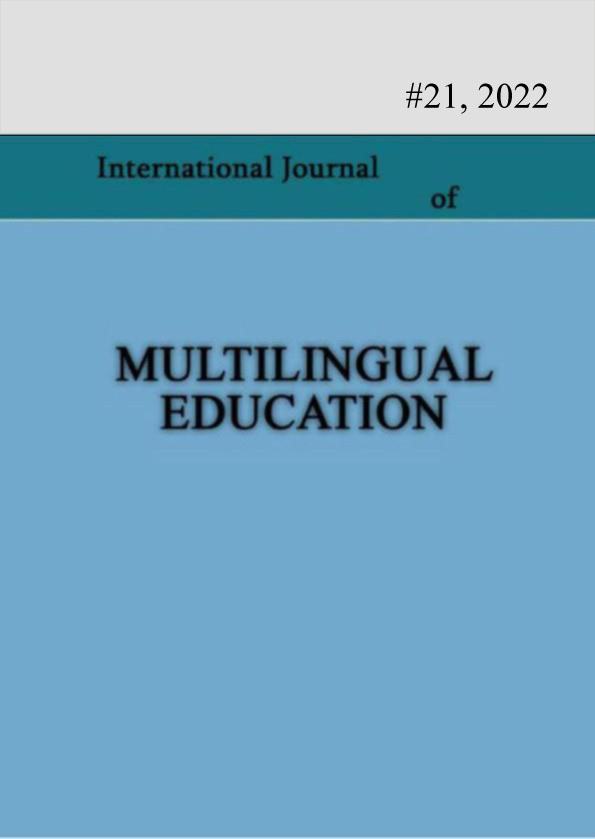 How to Cite
Ismailova, N. (2022). Ways of Forming Social-Emotional Development In Preschool Children. International Journal of Multilingual Education, (21), 53–64. Retrieved from https://openjournals.ge/index.php/ijml/article/view/6553
License
This work is licensed under a Creative Commons Attribution-NonCommercial 4.0 International License.