Framework for CLIL materials for Russian heritage language learners
Keywords:
CLIL, heritage language, Russian, materials design, framework, pedagogical needs
Abstract
The increasing number of immigrants made heritage language learning a crucial issue of 21-st
century education. The neediness for an effective educational approach in this field leaded to CLIL
(Content and Language Integrated Learning). CLIL materials are high-contextualized by age, skills,
language, subject content, etc. So, teachers ought to become materials designers to provide their learners with an effective tool of learning. Usually, teachers did not specifically train for materials design. Thus, easy-to-use framework for materials is essential to provide high-quality materials. This article provides a framework for CLIL materials design for Russian heritage language learners. The framework is based on the main materials design principles, heritage learners` pedagogical needs, and CLIL-specific materials design principles. It is written in the easy-to-use form of a checklist. The checklist has seven sections and 32 questions. The framework may be used in different contexts of teachers from different countries who use CLIL to teach the Russian heritage language.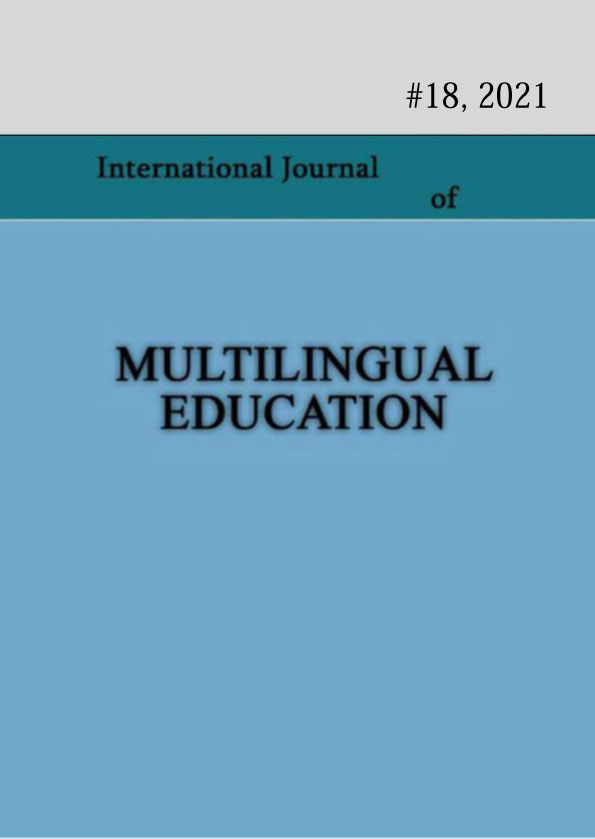 How to Cite
Savinykh, A. (2021). Framework for CLIL materials for Russian heritage language learners. International Journal of Multilingual Education, (18), 1–34. Retrieved from https://openjournals.ge/index.php/ijml/article/view/6563
License
This work is licensed under a Creative Commons Attribution-NonCommercial 4.0 International License.