For the Relation of the Inversion and the Perfect Semantics in Georgian verbs
Keywords:
Inversion, Static verbs, Model, Perfect semantic
Abstract
In Georgian the verbal form comprises the names expressing the subjective-objective references of certain quantity, which shows the representing signs to express the category of the subjective and objective person. However, sometimes the subjective person is expressed by the sign of the objective person or vice versa, which is called inversion in Georgian language. There are many options about the reason of inversion. Bipersonal static verbs are considered as the oldest verbs as believed by many scientists. These are the verbs of feeling and owning, they are inverse, bipersonal and hold the dative construction. We think that inversion cannot be only explained with the static character. There are the verbs, which are not static but are inverse. We believe that  it must be one and the same aspect in every case: perfect semantics. In Indo-European languages, the verbs of the perfect semantics  have been converted from the class of the lexical words into the grammar perfect. When the Georgian language encountered the need to express the perfect forms respective to Indo-European languages and thus, the third series has been generated and it  used the form as the model, belonging to the verbs of bipersonal non-transitional "perfect semantics" in present. This form has been supplemented by preverb, has become dynamic and gradually acquired various semantic nuances characterizing the perfect tense: resultativity, will, evidentiality, interrogative and negative, etc. In our opinion such verbs  are  not the continuation of the I and II series, they are the standalone link of the verb system, namely the perfect group characterized with the dative construction, which is inverse and always bipersonal.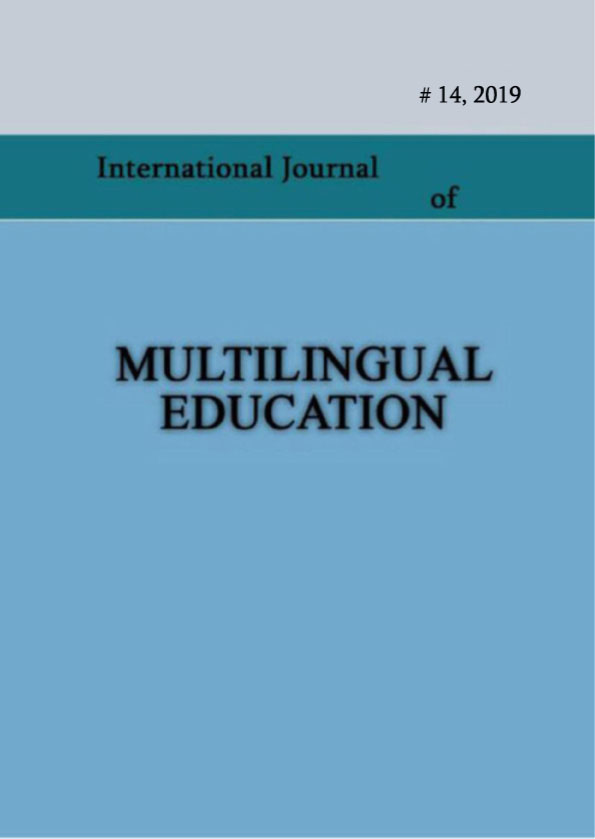 How to Cite
Bagration-davitashvili , N., & Nikolaishvili , M. (2023). For the Relation of the Inversion and the Perfect Semantics in Georgian verbs. International Journal of Multilingual Education, (14), 13–18. Retrieved from https://openjournals.ge/index.php/ijml/article/view/6600
License
This work is licensed under a Creative Commons Attribution-NonCommercial 4.0 International License.