The Discussion on the Status of the Russian Language in Georgian Schools
Keywords:
the Georgian Language, the Russian Language, the Imereti Press, Language Situation, Sociolinguistics
Abstract
The research of the sociolinguistic picture of Imereti according to the Imereti press of the 10-20s of XX century is among the issues which have not been studied yet. After the abolition of the statehood of Georgia in 1801 the Georgian language became part of the language policy of the Russian Empire. As a result, the Russian government abolished the liturgy and the teaching process in the Georgian language, ethnic and national conflicts were provoked between the inhabitants of the territory of Georgia, etc. Pursuant to the circular issued in 1885 the Georgian language was completely removed from the syllabuses. In parallel with this anti-national policy a number of journals and newspapers were started.  Covered Russia's assimilative linguistic or ethnic policy and contributed to national mobilization. It will be the first sociolinguistic analysis of the periodical publications in two directions: a. The issue of the distribution and knowledge of the Georgian language in the region (including the issue of gender). b. The problem of functioning of the Georgian language in the education (secular and theological) system.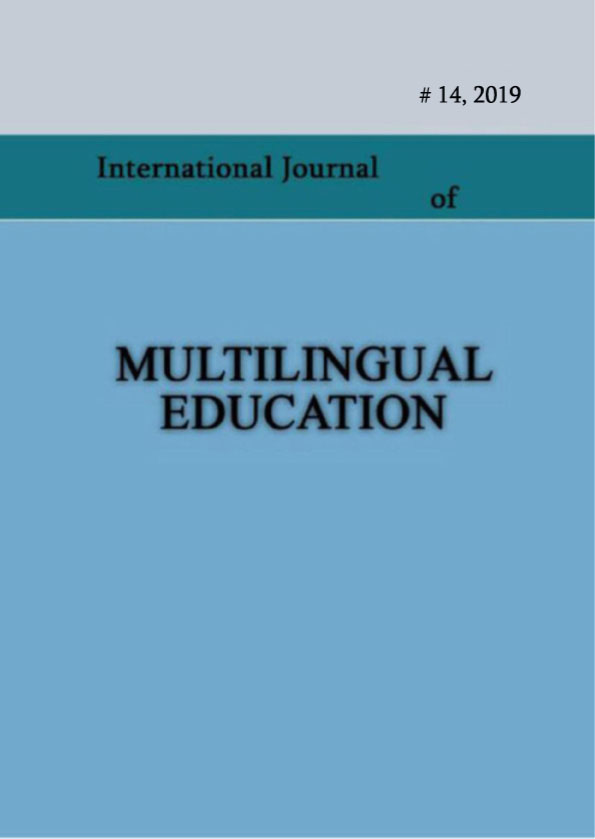 How to Cite
Chachanidze, I., Tsuleiskiri, N., & Guchua , T. (2023). The Discussion on the Status of the Russian Language in Georgian Schools. International Journal of Multilingual Education, (14), 36–47. Retrieved from https://openjournals.ge/index.php/ijml/article/view/6603
License
This work is licensed under a Creative Commons Attribution-NonCommercial 4.0 International License.