Intercultural dimension of the upbringing and educational contents through extracurricular activities
Keywords:
Intercultural Education, extracurricular activities, Nansen Model for Intercultural Education
Abstract
Republic of North Macedonia (RNM) is a multiethnic and multicultural society. The ethnic heterogeneous structure of the population is an indicator that the educational priority should be to support constructive initiatives to promote the idea of intercultural education, as a basic link for cooperation and communication between different ethnic communities. The educational system of the RNM is facing a great challenge in developing prerequisites for intercultural education as a planned and long-term upbringing and educational approach.
Starting from the need for advancing the multiethnic and multicultural reality in the country, the Nansen Dialogue Centre Skopje prepared the Conception for Intercultural Education of the RNM. As an official state development document, it provides an opportunity for fostering of upbringing and educational process in direction of improvement of communication, cooperation and understanding between members of different ethnic communities in upbringing and educational institutions. As a philosophy and approach, the intercultural education should be a key tool in the process of initiation and support for building interactive and harmonious relationships in the community.
Implementation and coordination of a large number of extracurricular activities may further enrich the quality of intercultural school life. The Nansen model for intercultural education is an educational model in RNM that enables successful integration of students, parents and teachers of different ethnic communities through a modern upbringing and educational process, based on a variety of intercultural extracurricular and project activities.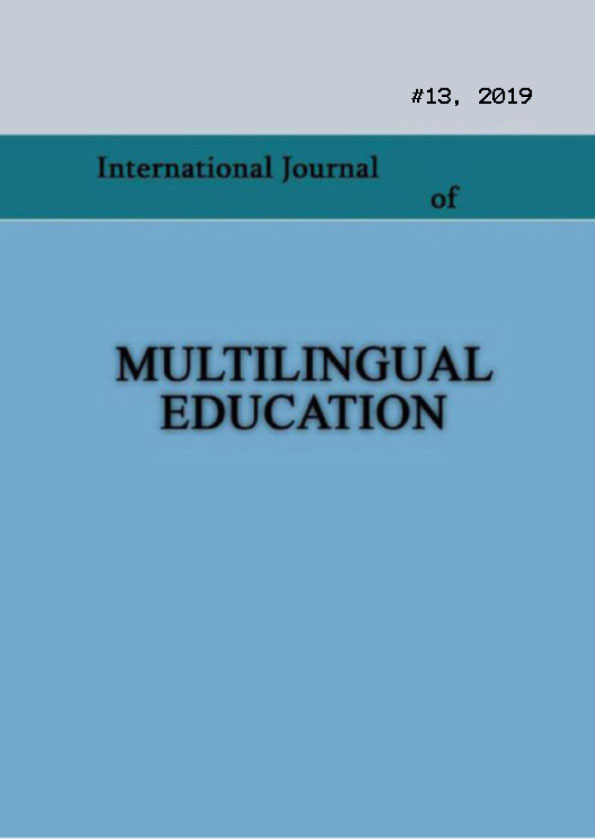 How to Cite
Krsteska-Papic, B. (2023). Intercultural dimension of the upbringing and educational contents through extracurricular activities. International Journal of Multilingual Education, (13), 1–6. Retrieved from https://openjournals.ge/index.php/ijml/article/view/6609
License
This work is licensed under a Creative Commons Attribution-NonCommercial 4.0 International License.