Towards the studying of Kodorian Svan speech
Keywords:
Kartvelian languages, inter-merging of morphonological and lexicological occurrences.
Abstract
In terms of general linguistics, the dialectal differentiation problem is particularly important on the late populated areas, especially if localization is in the mountainous region (Serebrenikov 1973: 135-139 (in Rus.)). In this respect, first of all, Kodorian and Cholurian dialects of Svan call the attention of linguists as well as ethnolinguists. The first is Svan of the Svans of Upper and Lower Bal population who moved from the Kodori Gorge (from Svaneti) and settled in the Enguri Gorge (in Apkhazia) a century ago, the second is the combination of Lower Svan dialects (Lashkhian-Lentekhian). I can only say this because the process of fundamental research of both speech is being carried out at the Arnold Chikobava Institution of Linguistics for several years under the financial support of the Rustaveli Foundation at the Ministry of Education and Science of Georgia. Prior to that, there were only separate theoretical expressions or the results of synchronous description of the empirical material in the professional literature fragmentary (Besarion Jorbenadze, Akaki Shanidze, Varlam Topuria, Maxime Kaldani, Mery Gujejiani, Mikheil Kurdiani, Tariel Putkaradze, Lamara Babluani…).
The problem is quite serious and requires not only the linguistic approach but also the use of linguistic geography cartographic methods. After our scientific expeditions in the Kodori Gorge the military- political battles (2008) complicated the situation - we have been taken away from the research object, so we have to work with the refugees who have been rooted out from their housing and who are scattered in the whole territory of Georgia. While we do not have deeply investigated ethnolinguistic research results of dialectal interferences, our request is to avoid the oral and written statements on the properties of the Kodorian Svan speech in separate articles. This study is an attempt to demonstrate the inter-merging of morphonological and lexicological occurrences of the Upper Svan dialects in the Kodorian dialect and its results.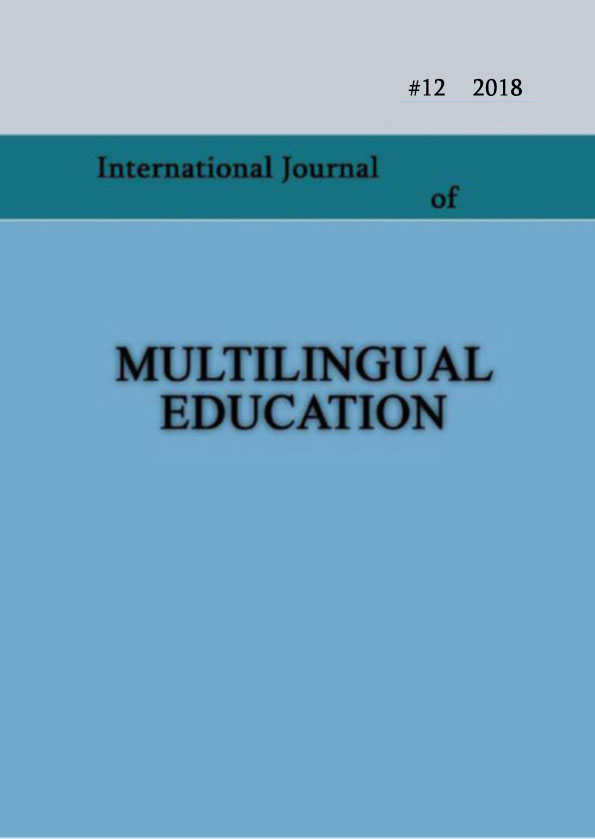 How to Cite
Chantladze, I. (2023). Towards the studying of Kodorian Svan speech. International Journal of Multilingual Education, (12), 1–12. Retrieved from https://openjournals.ge/index.php/ijml/article/view/6619
License
This work is licensed under a Creative Commons Attribution-NonCommercial 4.0 International License.