Teacher Training: Educational Activities for Pre-Service Teachers
Keywords:
teacher training, types of educational activities, empirical research.
Abstract
Teacher training has always been a challenge as teachers are prepared for work in the future, with a focus on developing the competencies required for a future person. Therefore, it is expedient to identify the competencies that he or she needs to develop. It is likely that those will be new directions of competence: creating new value, reconciling tensions and dilemmas, taking responsibility. In order to implement these or other competencies and literacies, it is necessary to model the study programmes of teacher training and educational activities used by teacher educators in pursuit of these goals. It is the suitability of educational activities used for the training of educators, working with the new generation, that is analysed in this article. In 2018, an empirical research was carried out on the suitability of the types of educational activities, as distinguished by D. Leclercq and M. Pournay (2005), used by the teacher educator in the preparation of pre-service teachers, with respect to the opinion of educational science researchers – experts. The research included nine researchers selected according to particular criteria, who were from three countries, namely Georgia, Latvia and Lithuania. There were three researchers from three different countries who assessed the suitability of educational activities by answering in writing to the questions submitted in the questionnaire. According to the experts, all types of educational activities may actually be suitable as long as they are targeted and properly designed to achieve the intended learning goals.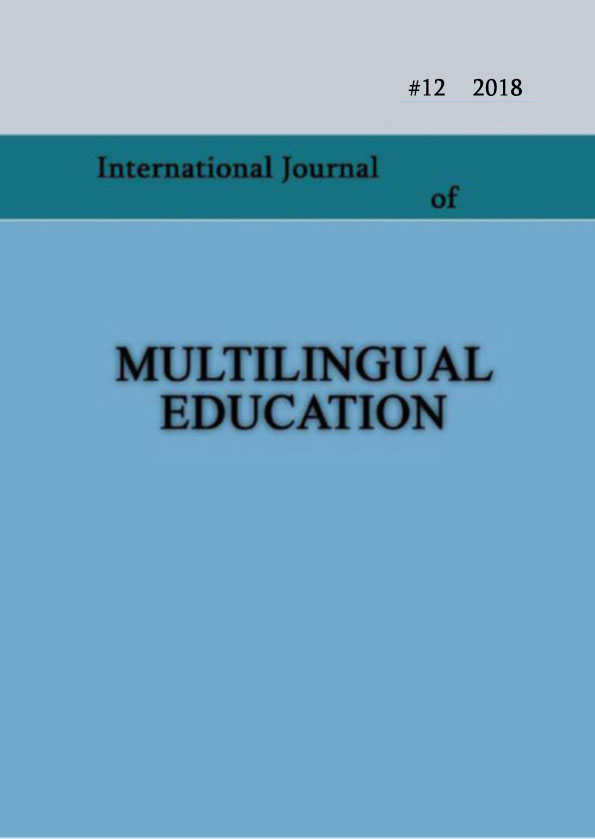 How to Cite
Targamadzė, V., Juskiene, V., & Manjgaladze, M. (2023). Teacher Training: Educational Activities for Pre-Service Teachers. International Journal of Multilingual Education, (12), 37–48. Retrieved from https://openjournals.ge/index.php/ijml/article/view/6624
License
This work is licensed under a Creative Commons Attribution-NonCommercial 4.0 International License.