Advantages of not Knowing your Students' Language: A Case Study of a Multilingual Group of English Language Learners
Keywords:
multilingual class, ELT, communication strategies, target language.
Abstract
The paper describes a case study carried out at Akaki Tsereteli State University, Georgia and aiming to identify characteristics of the language teaching process in a class where a teacher and students have no common language apart from the target language, English. The study,  although limited in scope, aims to contribute to better understanding of the educational context where academic staff with limited experience of dealing with multilingual classes, have to ensure that students achieve desired learning outcomes successfully without the help of their native language for explanation, clarification, encouragement, and also without sharing cultural background. Some of the challenges the teacher face are: difficulty of introducing and practicing new vocabulary items, especially more abstract ones; lack of comprehension of presented grammatical structures due to insufficient mastery of the language/languages used for explanation; students' overreliance on dictionaries in their mobile devices; tact required in dealing with students, especially when this affects their self-esteem.
The participants of the study were 6 speakers of Turkish, 1 speaker of Russian (with a little Turkish) and 1 speaker of Georgian who form a lower-intermediate/intermediate level group of English learners. The methods of research included lesson observation, analysis of lesson recordings and interviews with the learners. The findings of the study were contrasted with observations of monolingual groups of Georgian learners. Although the results cannot be considered conclusive, the research has identified certain areas where the teaching process might benefit from teachers' inability to communicate with students in their mother tongue. These include the ratio of English versus other languages in an ELT class, mastery and frequency of use of communication strategies, increasing language practice at the expense of deductive grammar presentation, need for exchanging information due to the natural information gap between the teacher and students based on their cultural difference.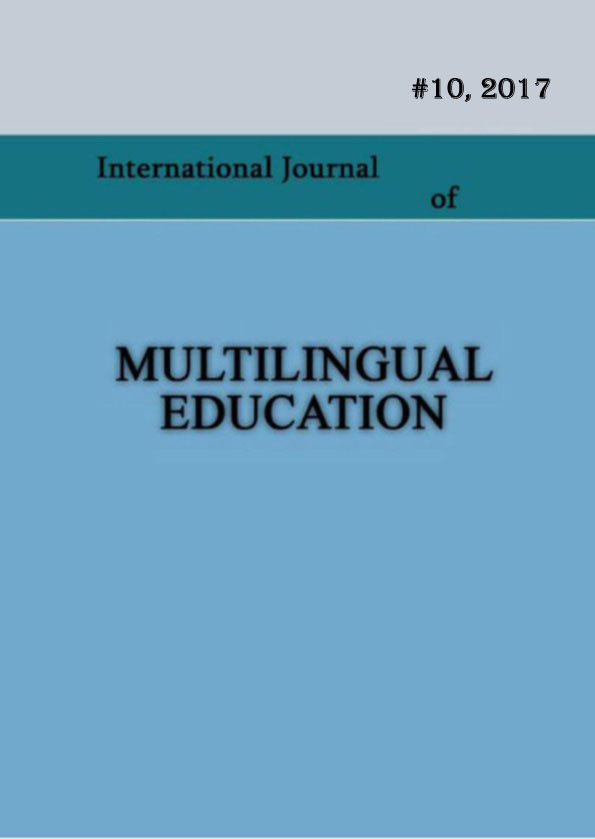 How to Cite
Nijaradze, N., & Zviadadze, N. (2023). Advantages of not Knowing your Students' Language: A Case Study of a Multilingual Group of English Language Learners. International Journal of Multilingual Education, (10), 30–42. Retrieved from https://openjournals.ge/index.php/ijml/article/view/6638
License
This work is licensed under a Creative Commons Attribution-NonCommercial 4.0 International License.