Multilingual Translations of the Poetic Utterance: Senses Lost and Preserved
Keywords:
multiculturalism, multilingual translations, poetic utterance, poetry, target languages.
Abstract
The problem of the quality of translation has been in the focus of scientific research for an extended period of time, but it appeared that a comparative analysis of multilingual translations has seldom troubled linguists. It is evident that our multicultural world demands an increase in interest to this issue, which means that a translator should be both multilingually educated, multiculturaly aware. There exist a lot of requirements to the translator, but even the fullest list of them is not enough for the creation of a high quality multilingual literary translation.
The main question of the theory of translation can be put in such a way: whether it is possible or not to reproduce accurately the ideas in one language expressed by means of the other language. There are two opposite viewpoints concerning this question. We offer a comparative approach is a crucial extension to the multilingual translations of a poetic utterance research. Original poems, which exist as the unity of content and form, require attentive and sensitive reading and understanding. Poetry, in contrast to prose, by its nature submits special rules, has specific form, which a translator has to follow. Sometimes this task stays unreached, because any poet has specific, common only for him, the system of images and the language, with the help of which he creates it.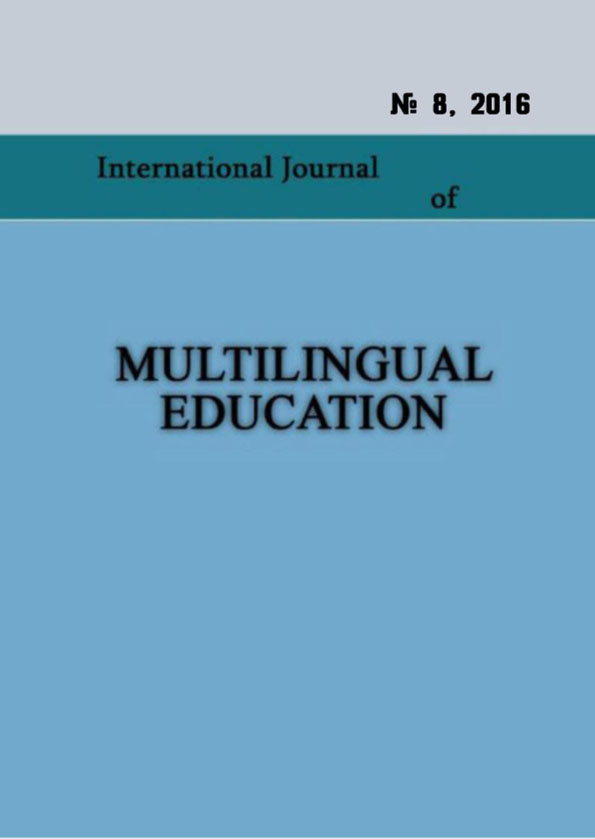 How to Cite
Iashkina, V. (2023). Multilingual Translations of the Poetic Utterance: Senses Lost and Preserved. International Journal of Multilingual Education, (8), 32–41. Retrieved from https://openjournals.ge/index.php/ijml/article/view/6644
License
This work is licensed under a Creative Commons Attribution-NonCommercial 4.0 International License.