Language of Education, Its Importance and Perspectives in Bilingual Education in Samtskhe-Javakheti
Keywords:
Samtskhe-javakheti, bilingual education, language education, integration, motivation, state language.
Abstract
The article deals with the importance of language of education and perspectives of bilingual education on the example of Samtskhe-Javakheti. Non Georgians (Armenians) in the region have all opportunities to get education on their native language so they don't have to change their cultural orientation for complete integration. Co-established rule gives them an opportunity to preserve their native language, be adequate to the state language, Georgian culture and social challenges.
The issue of global bilingualism the formula of which is - English +Native language is supported with the current historical and economical processes. Learning English became actual in Samtskhe-Javakheti. Parents' motivation is defined with reality English would help their children to be employed in foreign labour market easily. Here we perform a parallel with the bilingual model existed in the past and today too: -Russian + Native language and discuss the motivation of choosing the second language.
The issue of bilingual education is in the process of establishing in Georgia. It will have a definite influence on language situation in Samtskhe-Javakheti as today there are schools with bilingual teaching.
The article deals with the first results of bilingual teaching and teachers', students' and parents' attitudes towards this issue. With the help of a questionnaire we evaluated the level of development of language skills. Bilingual teaching and reforms of local non Georgian schools are the important instruments for integration.
It is recommended that multilingual teaching will be based on a voluntary choice of schools .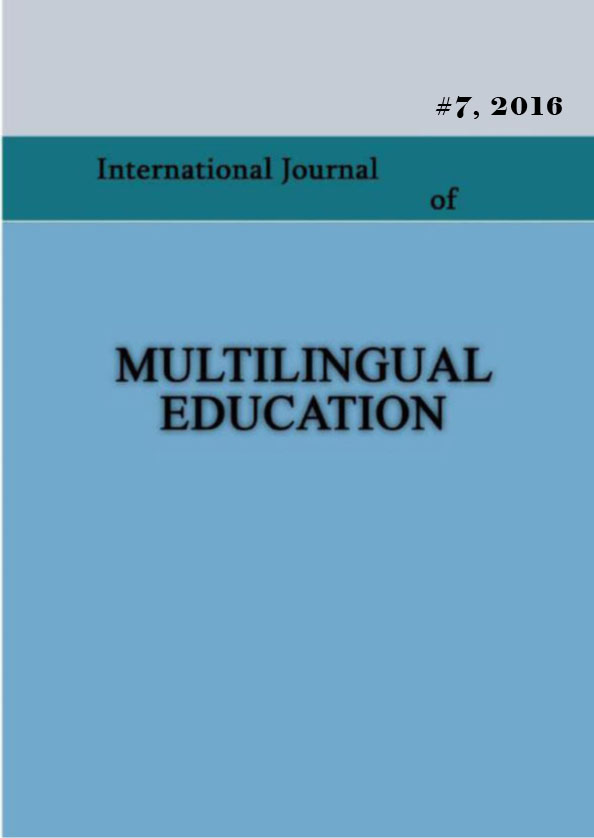 How to Cite
Kachkachishvili-Beridze , M., & Beridze, L. (2023). Language of Education, Its Importance and Perspectives in Bilingual Education in Samtskhe-Javakheti. International Journal of Multilingual Education, (7), 32–41. Retrieved from https://openjournals.ge/index.php/ijml/article/view/6652
License
This work is licensed under a Creative Commons Attribution-NonCommercial 4.0 International License.