Second / foreign language teachers' challenges and the ways of solutions
Keywords:
sociocultural and political context; foreign language teachers; SLE
Abstract
The article presents the main challenges, which second language teachers have to overcome to perfect language teaching process and enrich new methods and approaches. The opinions expressed in the article are based on theoretical study and on my professional experience.
Challenges faced by foreign language teachers depend on:
the sociocultural and political context of the language training;
what is students' composition (age, social and economic status);
students' mood and willingness to study the language, the target language status;
if the language, taught by the teacher is his/her native language or not;
in general, what are educational and, in particular, linguistic education traditions in a particular
In our article, we will try to show a few, in our opinion, significant challenges, that formally appear in almost all cases of teaching a second language and mark the required skills and knowledge of a second language teachers to deal with the problems.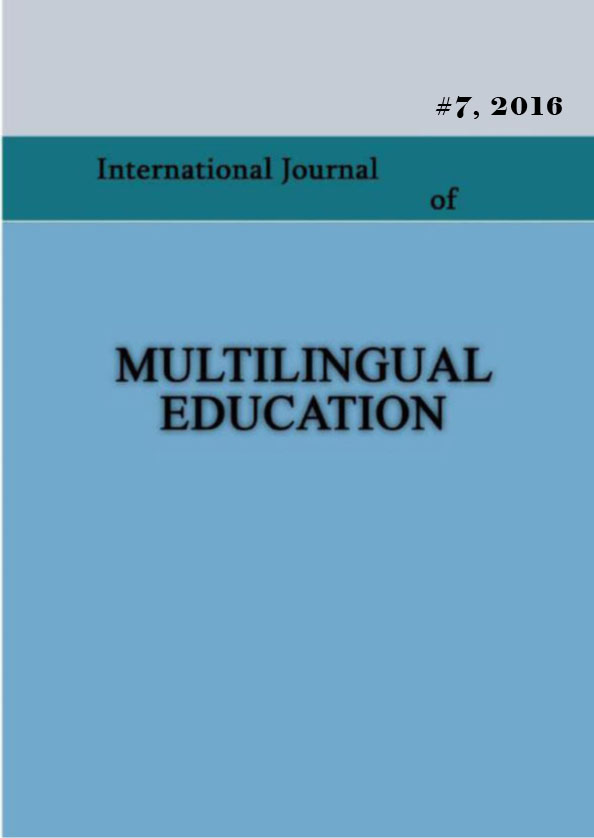 How to Cite
Gochitashvili, K. (2023). Second / foreign language teachers' challenges and the ways of solutions. International Journal of Multilingual Education, (7), 42–48. Retrieved from https://openjournals.ge/index.php/ijml/article/view/6653
License
This work is licensed under a Creative Commons Attribution-NonCommercial 4.0 International License.