Transforming the Latvian Multilingual and Intercultural Education Experience into Flourishing Europe
Keywords:
Cooperation in Education; Family and Community Involvement; Multilingual Education
Abstract
The article deals with the Latvian Association for Cooperation in Education (LACE, in Latvian LAPSA) expert experience to facilitate multilingual and intercultural education in the Autonomous Republic of Crimea first and later from 2014 in three Ukrainian regions: Odessa, Chernivtsi and Transcarpathia. Working in partnership with the Romanian non-governmental organization (NGO) The Peace Action, Training and Research Institute of Romania (PATRIR), LACE was supposed to give an indication of the strategic directions and partnerships that will allow full-fledged implementation of the MLE programme starting in 2016. A continuous action approach was ensured by logically planned project activities and it was based on the people involved. The LACE vision of the implementation of the MLE programme focused on a whole-school approach for sustainable education, school as an education institution, entity, school as a learning/teaching organisation, school – organisation which learns. The multilevel approach and integrated approach has been suggested to establish cooperation culture linking formal, non-formal and informal education. Ten educational establishments were visited, the prepared lessons and out-of-class events (presentations of national cultural events) were observed; discussions with stakeholders were organized as well. The DILL's methodology was used – the mastery of creating and asking questions on selected indicators for assessing the effectiveness of multilingual education methodology development and implementation – as a method of inquiry. The framework was based on three central questions: what is happening in this educational situation? What changes should be introduced? What happens when the changes are made?". Creating a framework for observation and guided reflections, several resources on the implementation of inclusive, multilingual and multicultural programmes in Latvia, Estonia, Eastern Europe, Central Asia and the USA have been approached. Seven strands were agreed upon for grouping observations, selecting theoretical standpoints or broader viewpoints as well as suggesting recommendations for further activities: Family and Community Involvement, Multilingual Education Programme Structure and Management, Curriculum and Instruction, Support and Resources, Assessment, Staff Quality and Professional Development, Learning Environment, and School as a Learning Community. Consequently, the most appreciated involvement of the Latvian NGO LACE could be seen as the application of DILL's approach – the mastery to create and ask questions that should be considered as an important step to transform the Latvian multilingual and intercultural education experience into flourishing Europe.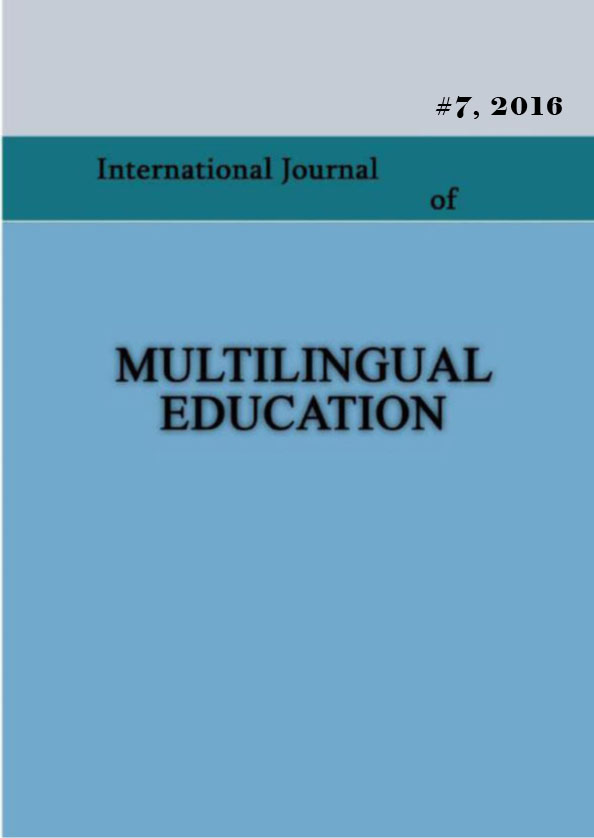 How to Cite
Grigule, L., & Odina, I. (2023). Transforming the Latvian Multilingual and Intercultural Education Experience into Flourishing Europe. International Journal of Multilingual Education, (7), 69–77. Retrieved from https://openjournals.ge/index.php/ijml/article/view/6655
License
This work is licensed under a Creative Commons Attribution-NonCommercial 4.0 International License.