Glossonymics as a University Curricular Reality
Keywords:
glossonymics; language names; university education
Abstract
Glossonymics (<Gr. glossa 'language' + onyma 'name') is a linguistic discipline studying language names, their origin and development, their formation, meaning, uses, taxonomies and classifications, etc. Despite its salient theoretical and practical relevance, the aformentioned realm is still in its earlier stage of development, this being highlighted by the fact that the term for language names (and for a respective discipline) has not been unified.
The hitherto identified glossonymic taxons are relevant, however, insufficient. Some occasionally occurring terms and notions can in no way represent a systemic picture of existing relations. A more intensive inclusion of issues of glossonymics in academic circulation will allow us to solve problems associated with their taxonomies and classifications.
Glossonymics is also concerned with problems of relationships of language names with respective ethnonyms, choronyms, toponyms, and/or politonyms. As a rule, the majority of glossonyms have been derived from them; however, there are some reverse cases, and they should receive due attention.
As for descriptions of glossonyms for individual languages and language families and/or groups, they should be dealt with both within a historical framework and based on contemporary references (for instance, ISO 639; Glottolog). Adequate application skills of these resources are a necessary part of a would-be linguist's professional competence.
Various problems pertaining to glossonymics can be discussed both within a course of an individual language or a language family and within a framework of a specialized course; the former normally occurs in materials of virtually every such course and the latter still awaits its implementation. It is such a specialized course that will provide for the teaching of glossonymics in its completeness and consistency.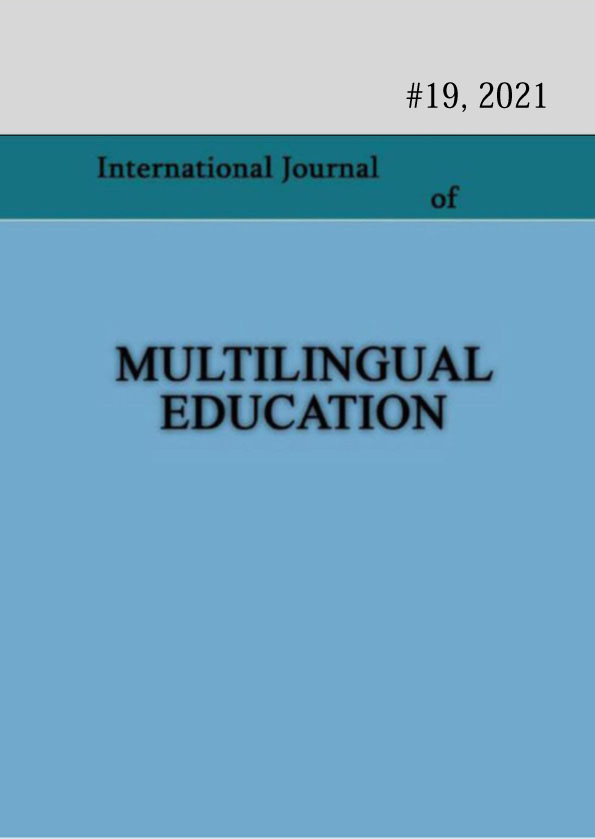 How to Cite
Kikvidze, Z. (2023). Glossonymics as a University Curricular Reality. International Journal of Multilingual Education, (19), 152–164. Retrieved from https://openjournals.ge/index.php/ijml/article/view/6724
License
This work is licensed under a Creative Commons Attribution-NonCommercial 4.0 International License.