Research of Developing the Oral-communication Skill while ERT
Keywords:
distant, oral-communication, development, teaching, pandemic
Abstract
2020 started in a hard way for the whole world and it was a remarkably tough year for the educational system. On the 12th March the World Health Organization announced the Pandemic, which changed many things for Georgia and for the whole world. Georgia shifted from offline learning to the online/distant learning, that turned over the whole educational system. Some of the countries met this situation well-prepared, but for others, it was quite new and strange. Georgia was on the second list. My research topic highlights teaching-learning processes while ERT (Emergency Remote Teaching). On closer inspection, it studies changes in the traditional methodology of developing the oral-communication skill of English while teaching online because of the pandemic. First of all, we have to differentiate several terms that emerged through the pandemic into the educational system due to the non-traditional forms of teaching processes. These are: e-learning, distance education/distance learning, online education/online learning, blended learning, hybrid learning. But in pandemic, a new term emerged: "emergency remote learning and teaching". This term is used by EUA (European Universities Association) in their short report of September, 2020 "European higher education in the Covid-19 crisis". The same term is used in North America, "emergency remote teaching", where the majority of universities offered their students online learning next to the traditional forms of teaching to their students before the pandemic as well. Hence, teaching-learning processes that became online just because of the pandemic made vivid differences between the existing online learning forms and the learning that became remote because of the emergency situation. Therefore, my research highlights what changes the traditional forms of teaching gone through, when in the Spring term of 2020, the whole system of Higher Educational Institutions of Georgia adapted their offline teaching courses for the online ones.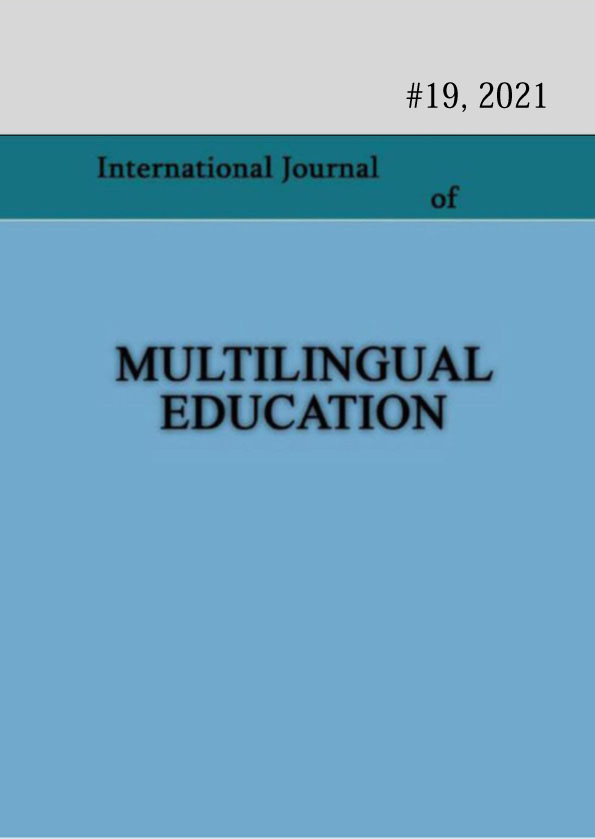 How to Cite
Chitishvili, N. (2023). Research of Developing the Oral-communication Skill while ERT . International Journal of Multilingual Education, (19), 237–242. Retrieved from https://openjournals.ge/index.php/ijml/article/view/6733
License
This work is licensed under a Creative Commons Attribution-NonCommercial 4.0 International License.