The Impact of Covid19 on Change of Government in Democracies and Countries with Hybrid Regimes
Keywords:
Covid 19, Democracy, Government, Elections
Abstract
The present study will examine the impact of Covid19 on change of government in democracies and states with hybrid regimes. In particular, a significant part of the research will be devoted to determining the impact of the current epidemiological situation and the established Covid-regulations on the change of government through elections in countries with democratic and hybrid regimes. To do this, the results of all types of elections held in countries with democratic and hybrid regimes in 2020, 2019, 2018 and 2017 will be examined. Also, according to the mentioned years, the percentage will be counted in how many cases the change of government took place, and in how many - no. In addition to quantitative indicators, the study will discuss various hypotheses or arguments that could justify why a pandemic and restrictions may have had an impact on election results. In particular, it is interesting to note whether the current situation has allowed the authorities to use the established regulations for their own political purposes and for this reason to complicate the change of government in states with democratic and hybrid regimes.
Thus, the present study will be able to determine how different the rates of change of power as a result of the 2020 elections were compared to previous years. It should also be noted that alternative approaches will be considered in the study, which will increase the credibility of the present paper. However, despite some exceptions, the present study revealed that the 2020 elections were characterized by some difficulties, indicating the influence of Covid19 on the conduct of the electoral process and its consequences.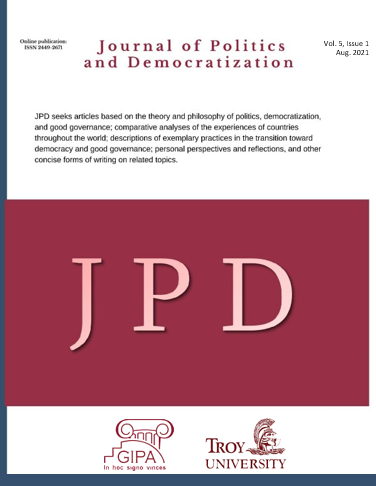 Downloads
How to Cite
Tomaradze, G. (2021). The Impact of Covid19 on Change of Government in Democracies and Countries with Hybrid Regimes. Journal of Politics and Democratization, 5(1), 58–79. Retrieved from https://openjournals.ge/index.php/jpd/article/view/3511