A Brief Overview of the Ethnographic-linguistic Life of Adjara People Migrated to Kartli
Keywords:
Ecomigrants from Upper Adjara, Gori Municipality, Ethnographic-Historical Materials, Dialect Forms
Abstract
Shida Kartli, as the cradle of Georgian statehood, has always been in the center of attention of Georgian bribes. There was population movement, internal migration, immigration. Everything has been related to historical, linguistic, cultural or other issues for centuries.
Sources show, the population movement is not one-time, it has been happening all the time and it is happening now. The reason for this is related to a number of events.
In 1989, from the highlands of Adjara, in the villages of Gori Municipality: Tsitelubani, Satemo and Kitsnisi, by the decision of the higher authorities, several dozen families were resettled, which today are integrated with the local population.
Lexical materials written by eco-migrants are a dialectical unit of Upper Adjara, but at the same time, it is significant for the general literary Georgian. Dialectical data are related to the ethnocentrism that has been assimilated in Upper Adjara. However, in their speech is often used (heard) (Iota), half vowel (Ubrjgu), although this sound is somewhat weakened.
Our respondents are already from Tsitelubani: Amiran Shavadze, Mediko Tsetskladze-Shavadze, Koba and Mukhran Shavadze, Anri, Ketevan Shavadze.
Residents of Kitsnisi and Satemo community: Akaki Shavadze, Guguli Beridze, Zakaria Iremadze, Amiran Gorgiladze, Tamaz Shavadze, Merab Surmanidze, Vazha Vashakmadze, Ioseb Aabashidze, Medea Margalitashvili and others. The dialectological materials written by these people are now valuable for Georgian dialectology and literary Georgian.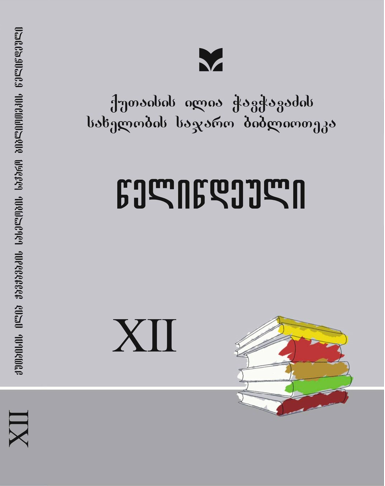 Downloads