Achara Publishing House
Keywords:
Literacy, Book Copy, Publishing Houses, Achara Publishing House, Alexander Makharadze, Kotsia Tavartkiladze, Kheladze Publishing House, Batumi
Abstract
The history of the publishing house in Achara seems interesting to us. After Batumi was taken back to Georgia by Russia, the affairs of the publishing houses and work developed rapidly.
According to Zakaria Chichinadze, the first Russian-Georgian publishing house was established in 1880 by Alexandre Makharadze. In 1904 Kotsia Tavartkiladze established the publishing house "Imedi". In 1910 Niko (Nestor) Khvingia and Vakhtang Chantladze opened their publishing house. The first published book was printed in 1881 in Batumi. The first periodical editions were published in the beginning of the 20th century. The first and the most significant edition was published in1899 by the brothers Tavartkiladzes. It was a colored and expensive edition of Shota Rustaveli's "Knight in the Panther's skin". The best thing to be proud of is publishing the first printed constitution of Georgia in Batumi and particularly in Khviangia's publishing house.
After establishing the Soviet regime the republican newspapers were printed since 1921 "Soviet Achara" and "Sovetskaya Adjaria", also since 1967 "Moriak Gruzii" in Russian language and some regional newspapers; The literature and fiction and social-political journal "Chorokhi" - the publishing organ of Achara branch of the Georgia's writers Union is published since 1958 year. In 1921 the publishing house "Sabchota Achara" [the Soviet Achara] was also established.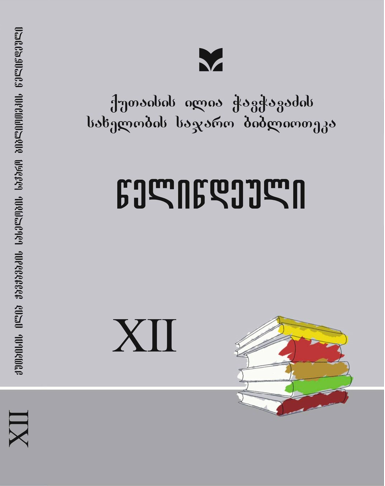 Downloads